As all Long Distance Trails, Long Pelion Trail is meant to be crossed as a continuous multi-day hike. The route is planned to be done in either 11 days, or in 12 days, if you add one more day off in the middle of the distance, eg in Damouchari or Tsagarada. However depending on the planning and capability of the team, it can be done as an Ultra Trail pace (eg in two or three 24h sections), as a challenging mountain run (in 4-5 days), or in a fast trekking pace (6-8 days). The choice depends on the physical strenght of the group, the weather conditions and the desired pace.
---
In its northern part, LPT incorporates a part of the route of the National Trail O2, while from Makrinitsa and further south, it uses paths that have been included in the hiking network program of the municipalities of Volos, Zagora-Mouresiou and South Pelion or in Ultra Pelion Trail mountain running race.
These paths are maintained and marked by the HAC of Volos and the Friends of Kalderimi of South Pelion. Adopting these paths by local hikers and mountaineers, ensures the longevity of the whole project, as the maintenance of the paths in the climatic and vegetative conditions of Mt Pelion requires annual care.
Following the recent cleaning work, LPT is passable along all its length. However, due to the explosive spring growth of the vegetation, it is possible to encounter a few problems in the two northern parts and on Mt Tisseon.
The route is now in its final stage of completion: the cleaning of the paths and the waymarking are on progress.
Until the completion of the interventions, the hiker can rely on the descriptions and information of this website. More information can be found in the sections pages .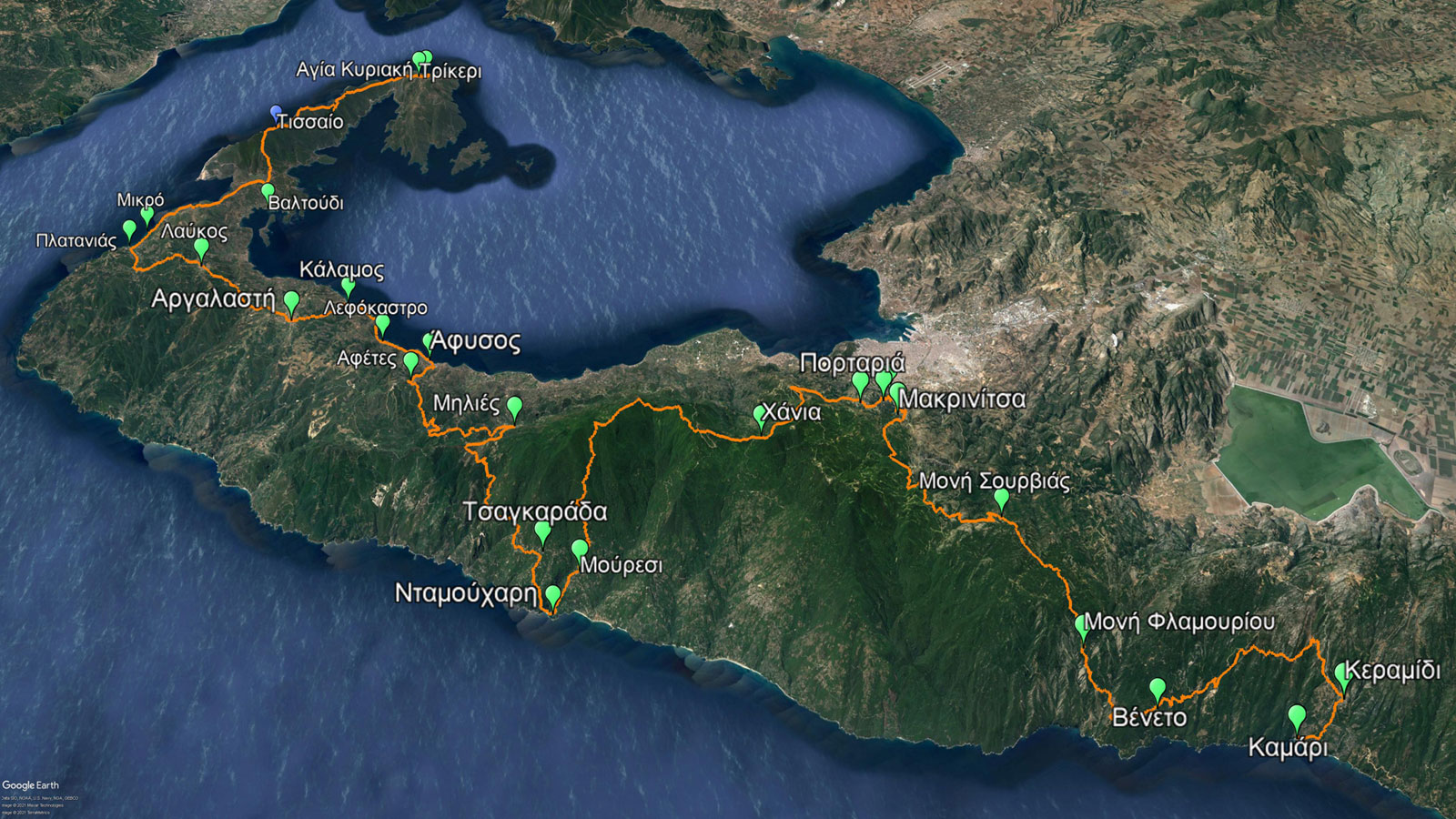 ---
Eleven sections structure