---
Long Pelion Trail topoguide app is a hiking and nature guide for Long Pelion Trail. The application offers routing information and includes descriptions and photos for the 11 sections of the route, a planning corresponding to an intensive but feasible passage of the entire route in 11 days.
Each of the section has an elevation profile, graphs and metrics table, detailed description and a list of Points of Interest found nearby the hikers course.
---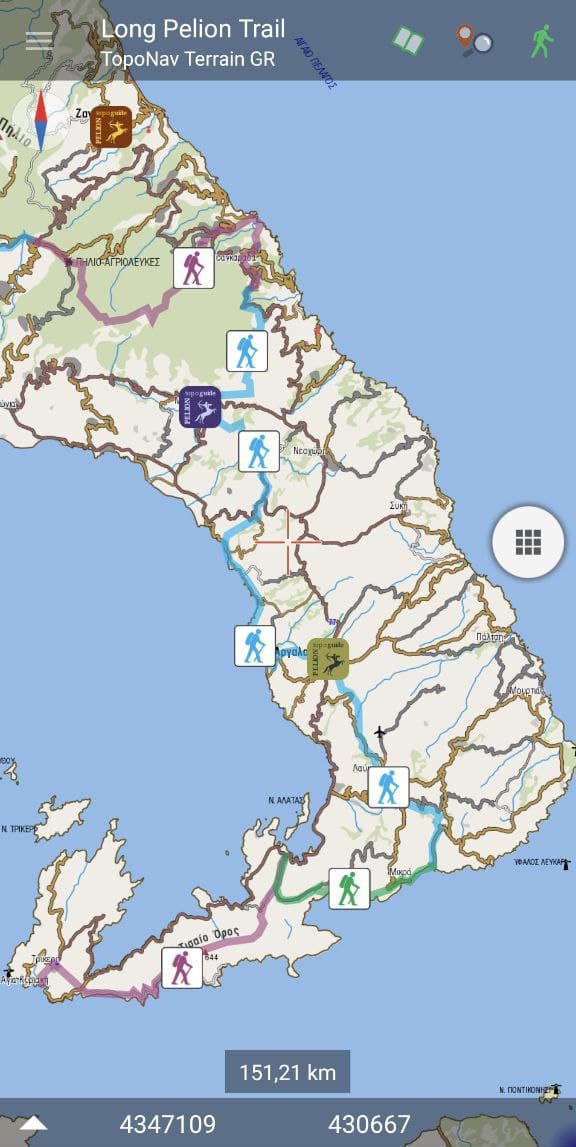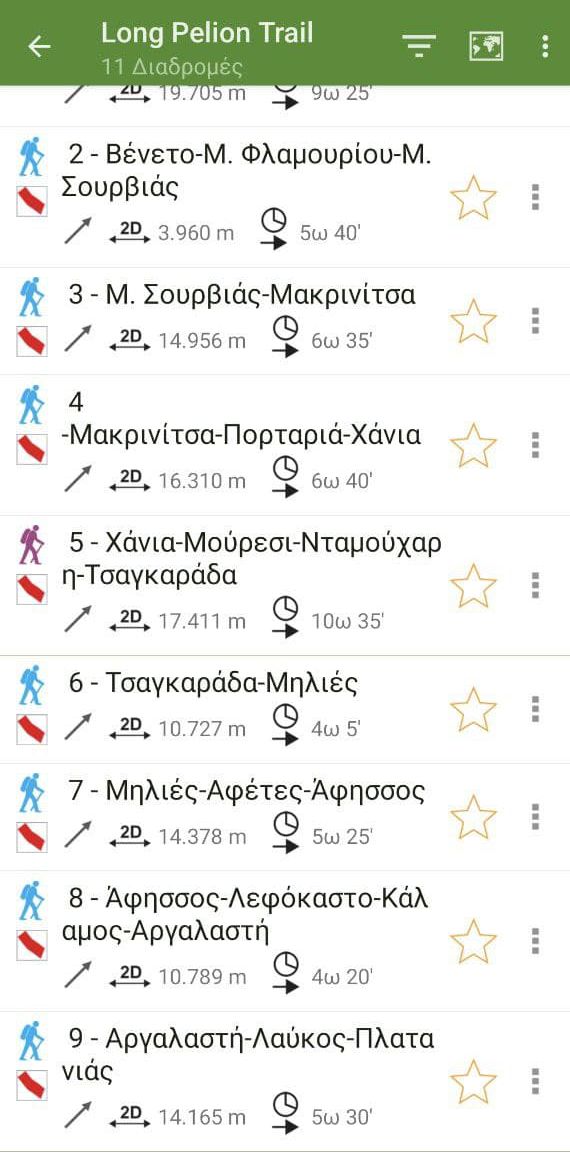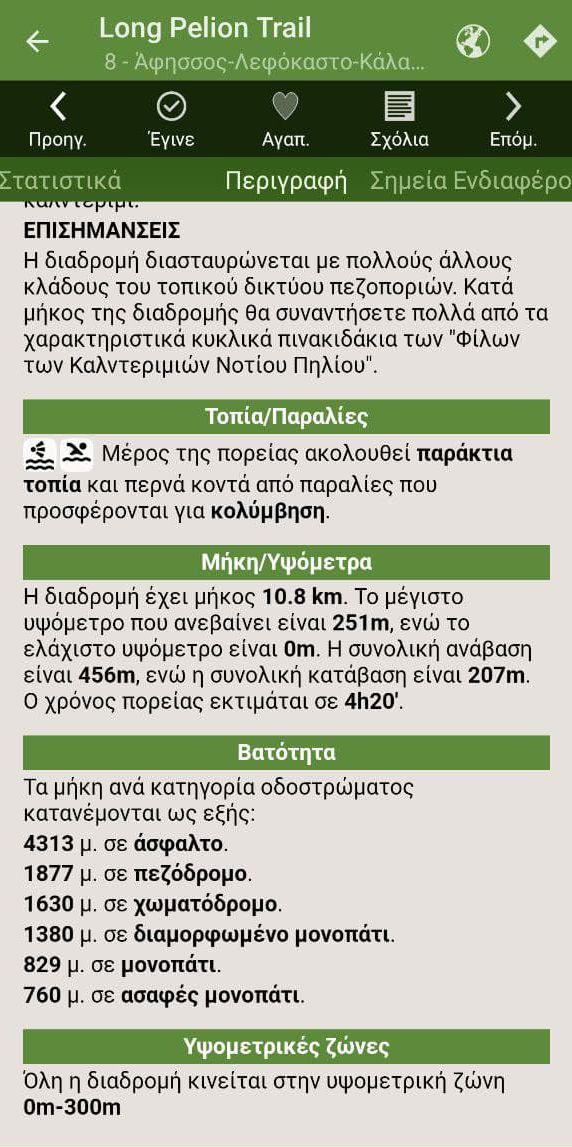 ---
Long Pelion Trail topoguide app offers offline detailed maps and an introduction to the area covering the geography, the geology, the history and tha nature of Nt Pelion. A table of generic Points of Interest is associated to a search engine.
---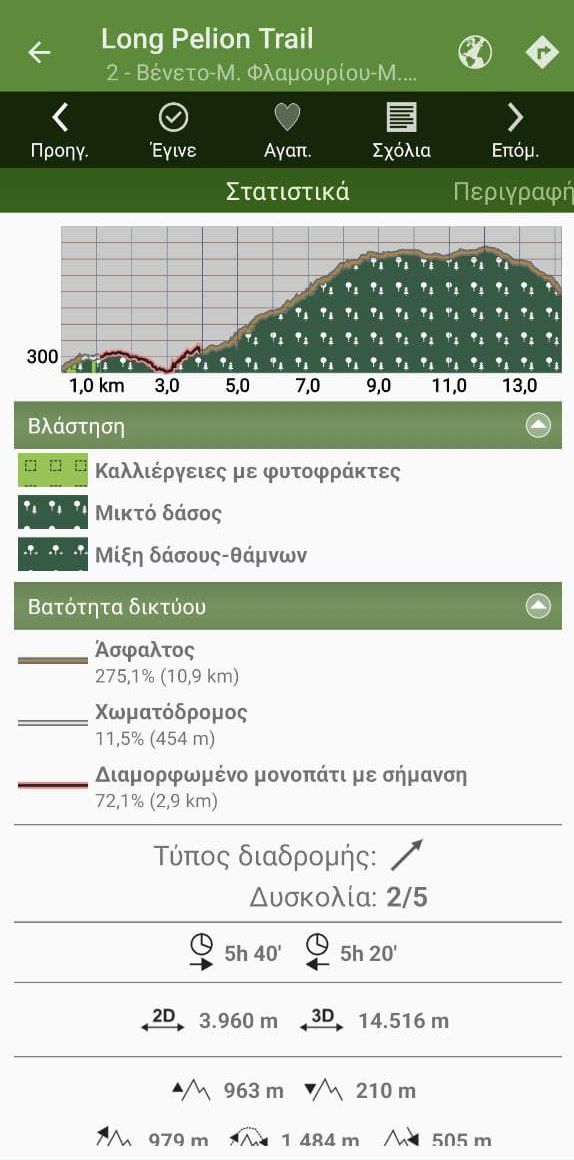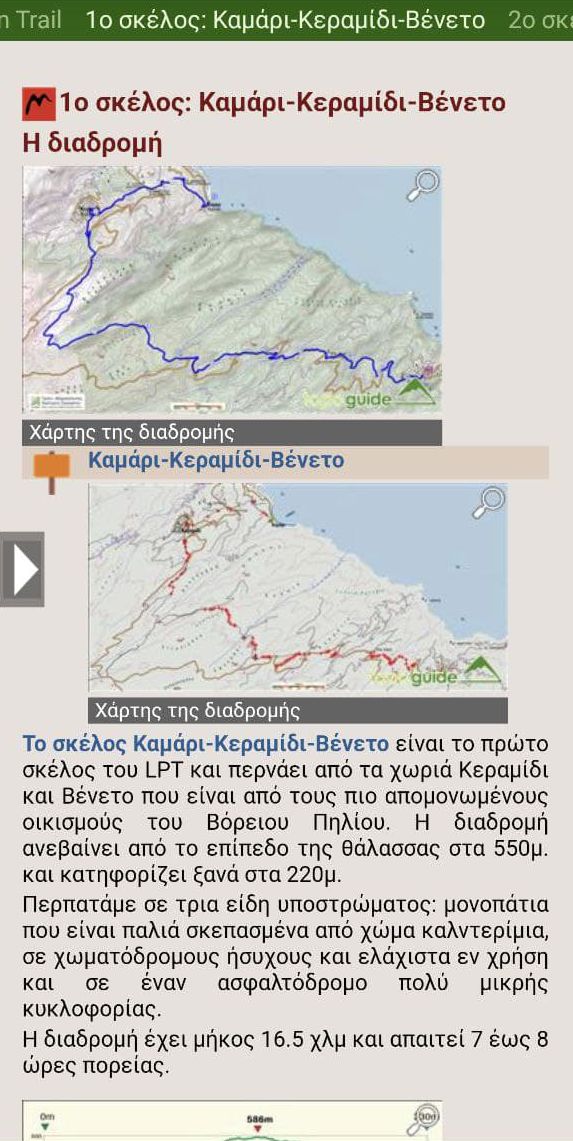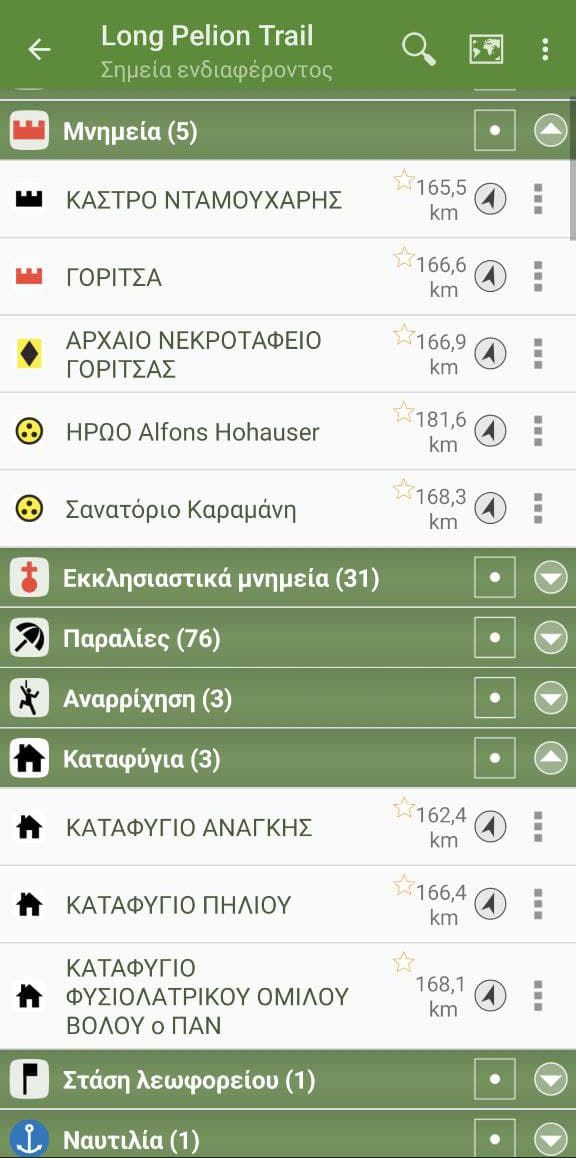 ---
In the field, the application identifies the nearest route and actively navigates th hiker to it and then along it, with frequent visual messages, while informing him of dozens of Points of Interest that are close to the route.
Finally, it guides the hiker to return to the route, if he is more than 20 m away from it.
Long Pelion Trail topoguide
The Long Pelion Trail topoguide is available for FREE from the Play Store, as a stand-alone app for Android devices. It is also available for iOS devices (iPhone and iPad) through the general Topoguide Greece hiking app.